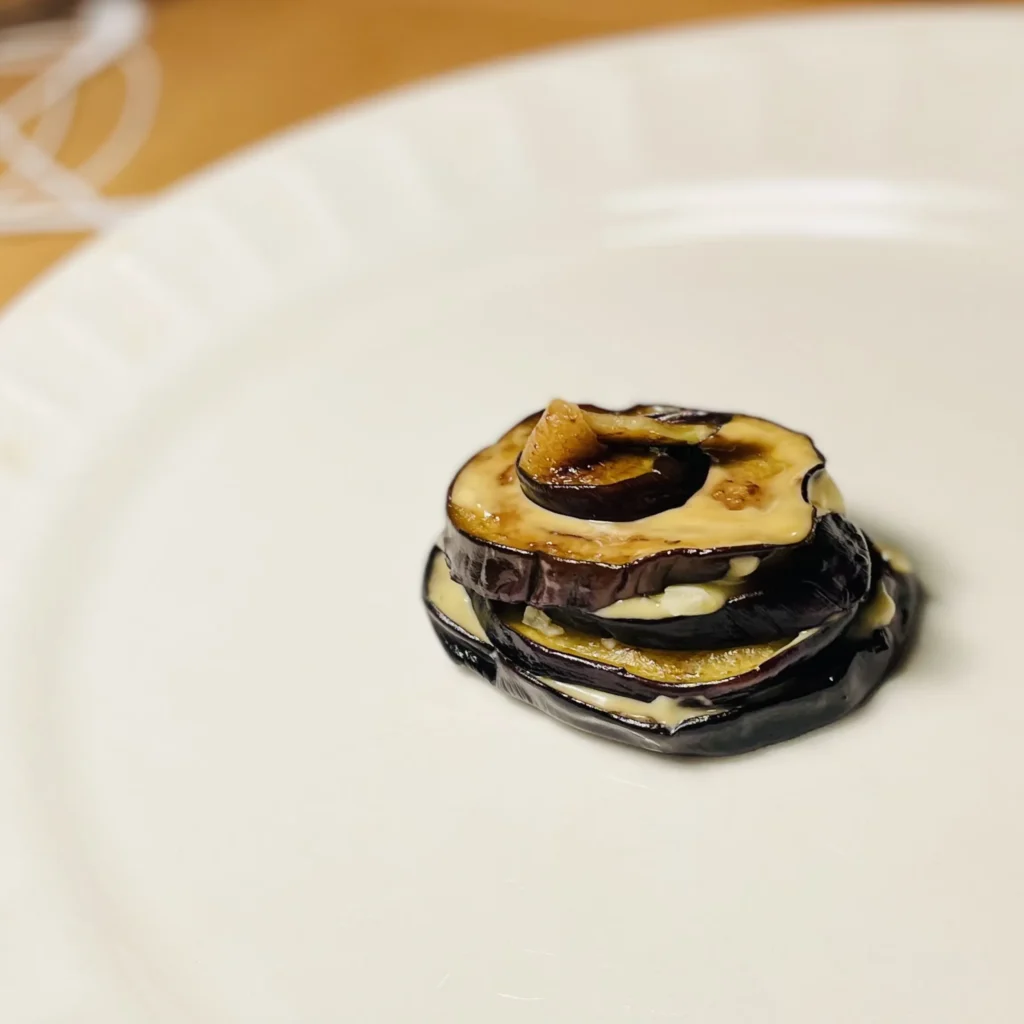 Ingredients
2 aubergines
oil
garlic
mayonnaise
light soy sauce
+ salt & pepper

Algorithm
Cut the aubergines into rings and soak in salted water for 30 min. Fry the aubergine rings from both sides until they turn slightly brown. Pat with paper towel to get rid of oil.
Cut the garlic into very thin pieces. Pour a drop of soy sauce, spread some mayonnaise and place 2-3 garlic pieces on each aubergine ring. Stack the aubergine rings on top of each other starting with the biggest ring. Let rest for 5 min and serve!
Random
Corgettes are a good alternative to aubergines as they do not require soaking and are cheaper.