Царский омлет
Russia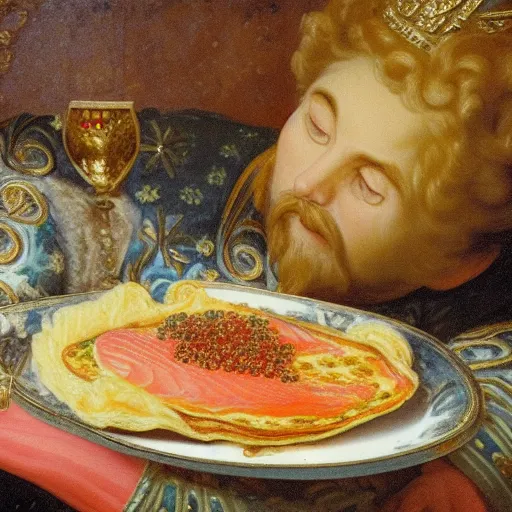 Ingredients
2 eggs
300 g cooked spinach
200 g grated parmesan
200 g cream cheese
200 g smoked salmon
+ salt, pepper, lemon juice to taste
Algorithm
Mix the eggs with spinach, salt and pepper. Spread a sheet of baking paper on a baking tray and cover it with parmesan. Pour the egg mixture over the cheese and spread it evenly. Bake at 200°C for 15 min.
Take the omelette out of the oven and let it cool down completely. Turn the omelette upside down and spread the cream cheese evenly. Cover the omelette with salmon pieces and sprinkle with a few drops of lemon juice. Roll the omelette while pressing gently. Wrap in a towel and refrigerate for one night.
Random
Bring tsar's omelette to a party and you are bound to be invited again.